CHANGE NOW, ARCHITECTURE LATER: a practice-based Investigation of transformational Agendas in architecture school and Beyond

Supervisor: Eike Roswag-Klinge
Change Now, Architecture Later delivers a personal and situated insight into architectural education as experienced by current students, graduates and educators motivated to pursue transformational agendas. Focussing on the network I have built up over five years at Natural Building Lab (NBL), I use a mixed-method research approach borrowing from ethnographic, practice-based and performative traditions to investigate how transformational aspirations make the transition from university to practice.
Rather than formulating a universal solution for the future of architectural education, the thesis uses a novel set of methods to investigate architectural education through the experiences and actions of those directly involved. It documents an approach to architectural education rooted in collectivity, student empowerment and practical experimentation, thereby contributing to institutional knowledge that can drive wider transformation processes. Furthermore, the thesis provides a vehicle for me to rigorously challenge and critically reconstruct my practice as an architect, teacher and researcher. By pursuing the trajectories of our students and graduates from university into early practice, I aim to understand what educators can do to better support them in pursuing transformational agendas in the university and beyond.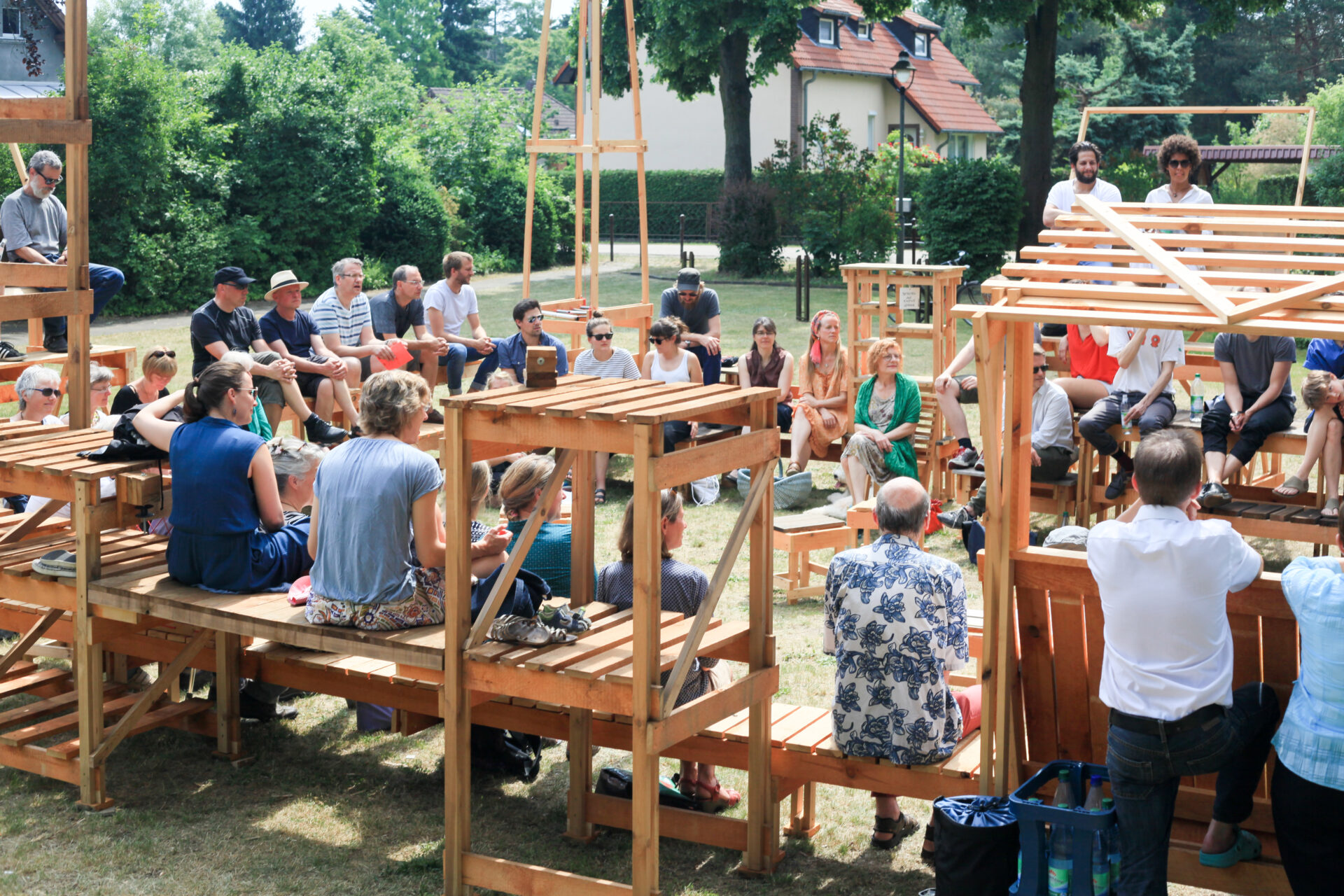 Key Literature
Awan, N., T. Schneider, and J. Till. Spatial Agency: Other Ways of Doing Architecture. Taylor & Francis, 2013.
Bianca Elzenbaumer. 'Designing Economic Cultures – Cultivating Socially and Politically Engaged Design Practices against Procedures of Precarisation'. Phd, Goldsmiths, 2014.
Gray, Carole, and Julian Malins. Visualizing Research: A Guide to the Research Process in Art and Design. Aldershot, Hants, England ; Burlington, VT: Ashgate, 2004.
Haseman, Brad. 'A Manifesto for Performative Research'. Media International Australia Incorporating Culture and Policy Practice-led Research, no. 118 (2006): 88–106
Manzini, Ezio. Design, When Everybody Designs: An Introduction to Design for Social Innovation. Cambridge, Massachusetts: The MIT Press, 2015.
Schön, Donald A. The Reflective Practitioner: How Professionals Think in Action. Routledge, 1983.
Smith, Hazel, and Roger Dean. Practice-Led Research, Research-Led Practice in the Creative Arts. Practice-Led Research, Research-Led Practice in the Creative Arts. Edinburgh University Press, 2022. https://doi.org/10.1515/9780748636303.
Udall, Julia. 'Tools to Create Agency at Portland Works: The Craft of Commoning'. Phd, University of Sheffield, 2015.
Wenger, Etienne. Communities of Practice : Learning, Meaning, and Identity. 1. paperback ed. Learning in Doing. Cambridge
Ziemer, Gesa. Komplizenschaft: Neue Perspektiven Auf Kollektivität. X-Texte. Bielefeld: Transcript, 2013.