It seems that we are (finally) on the verge of a timber renaissance. It is now beyond doubt that climate change and resource scarcity are realities that will require us to radically reconsider the use of resources and energy in the building sector.
For architects this means that the use of the established modernist palette of concrete, steel and glass in buildings must be reduced to only that which is absolutely necessary. The future is green, the future is wooden and in that sense this semester we will be getting to grips with timber construction in an urban context.
Building with timber is the only way that we will be able to start providing answers to the challenges facing a rapidly expanding Berlin while still achieving the emission reductions set out in the Paris climate agreement. In an urban context building with timber can provide a circular, renewable and healthy alternative to fossil materials while its suitability for pre-fabrication means it offers can be assembled quicker and more accurately than conventional systems.
As one of Berlin's largest institutions the TU has the potential to set a positive example for the use of timber in prominent public buildings. As part of a joint funding application with the Bezirk Charlottenburg, in 2022 the TU will be realizing a 1000qm pavilion on the campus to provide an impulse for visitors and to facilitate more interaction between the university and the city. The pavilion should become an innovative communication and exhibition space, that can provide space for an open trans-disciplinary dialogue between science, art and society as an embodiment of the principles of citizen science. The space will aim to anchor the knowledge being produced in the university with the needs of the surrounding community and the wider city. The expanded usage concept will be developed in a participatory process between actors from the university, potential co-operation partners from the surrounding neighborhood and civil society at large.
The key task of the design studio will be to develop constructive pre-designs for the pavilion as part of an integrated and trans-disciplinary team including students from the Makerspace studio being offered by the Habitat Unit. A series of PIVs will be offered jointly by FG DE/CO, Habitat Unit, NBL and Digitale Architektur und Nachhaltigkeit . We will delve deeper into the design and detailing of an innovative LowTech structural system in timber, focusing on the integration of structure, design and material from the outset of the project and integrating a large-scale model building task in the new IfA Bau Werkstatt in the Ackerstraße. In a second design studio in SoSe 20 the pre-designs will be united to one final design and further detailed in a constructive design phase.
Puzzlewerk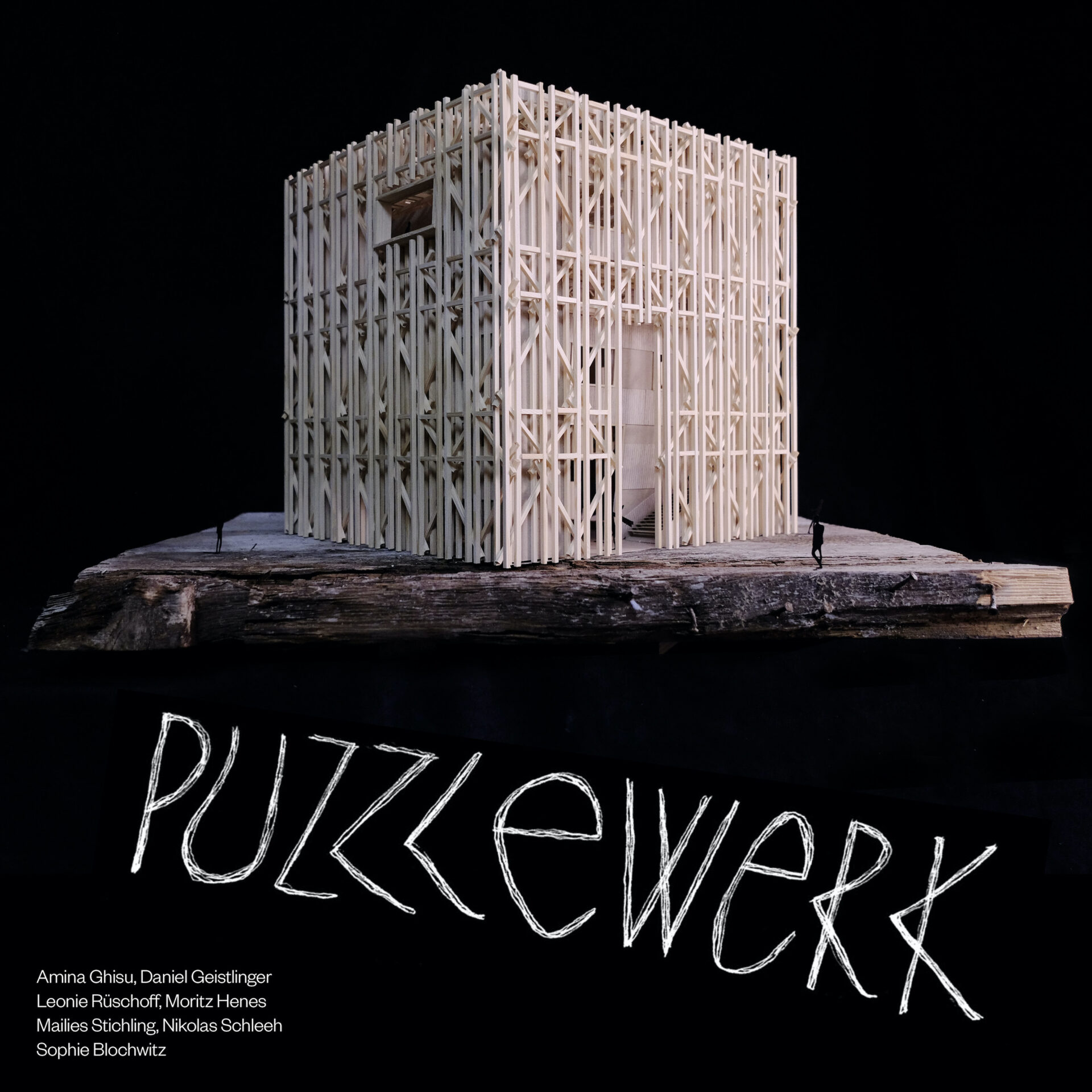 aber zackig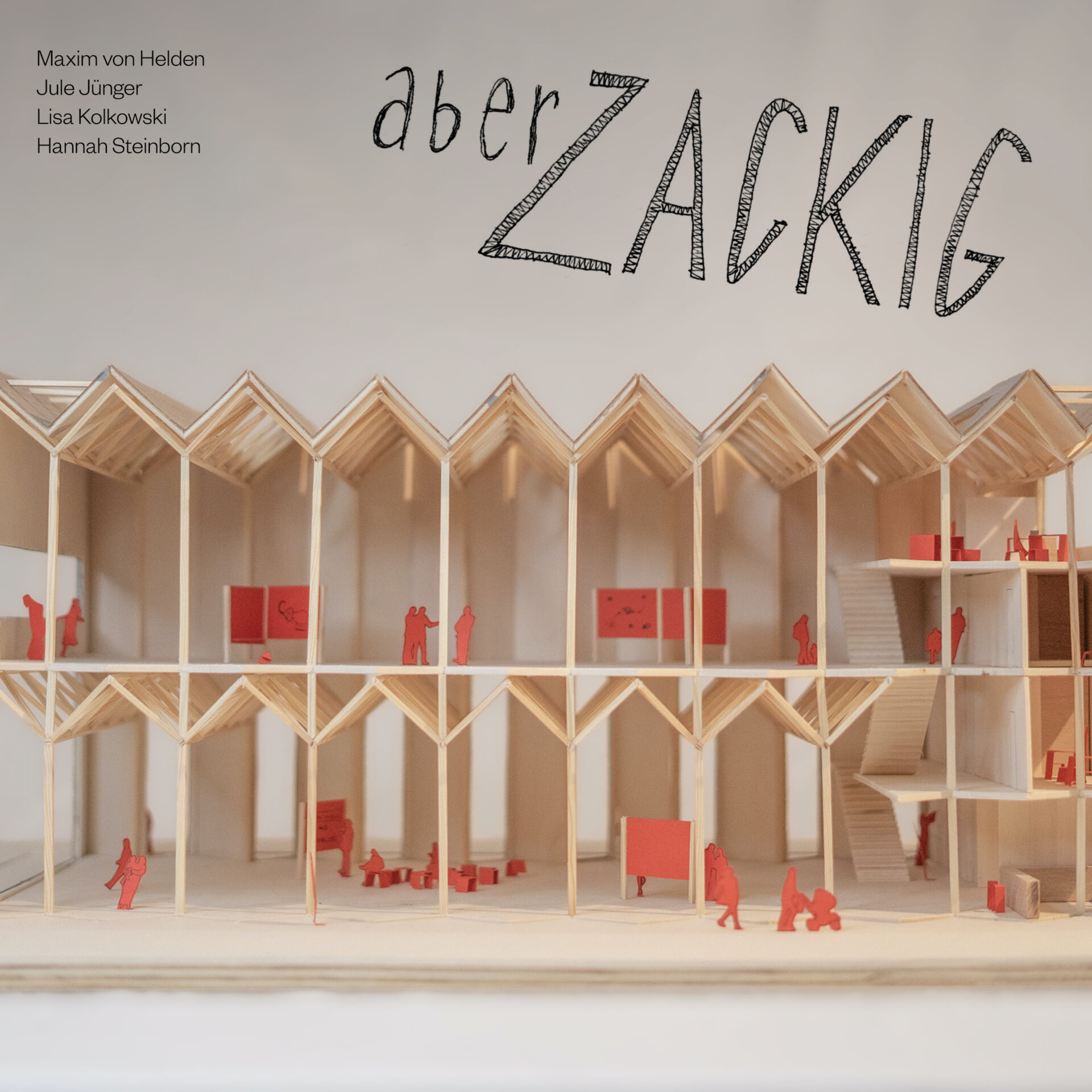 Spielraum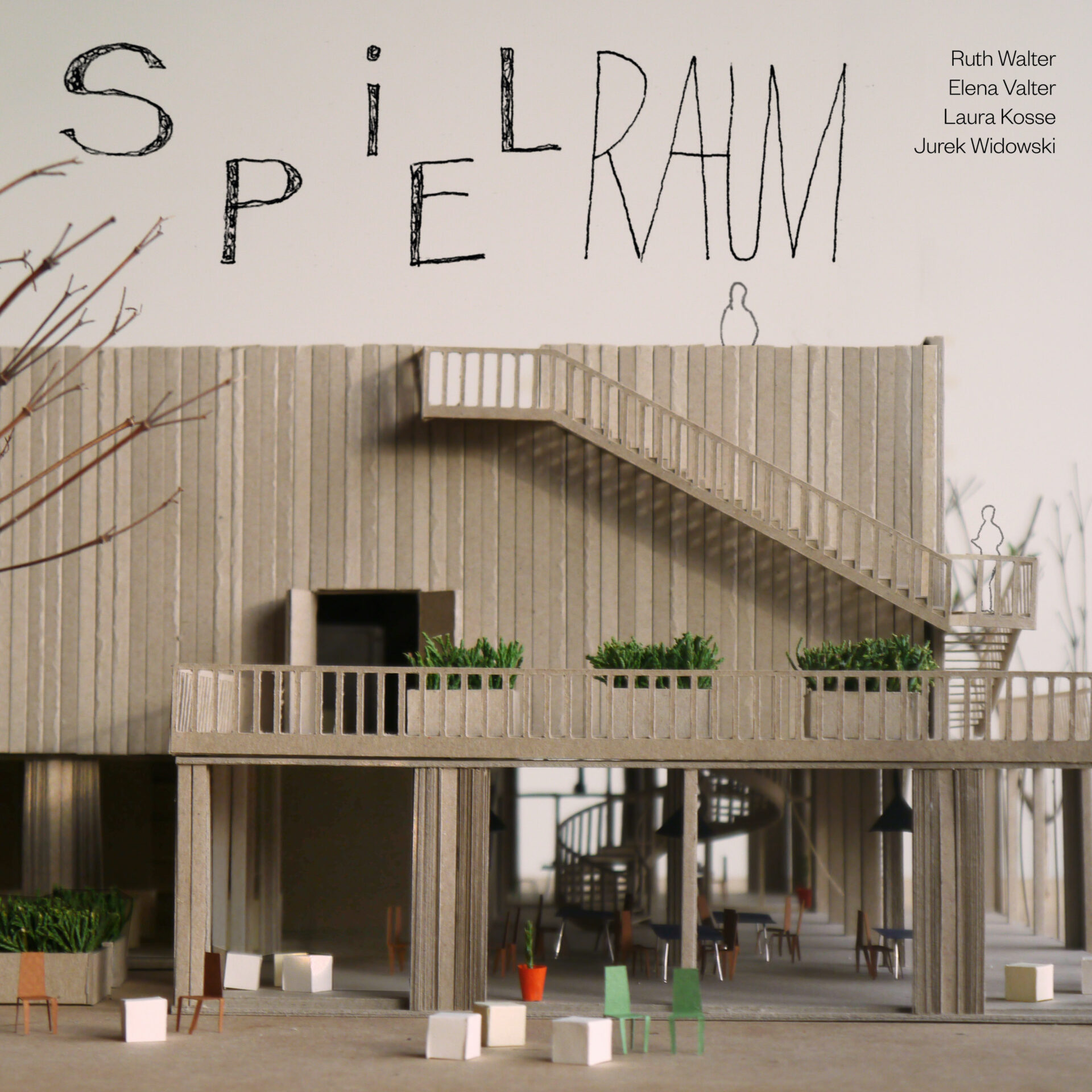 Takin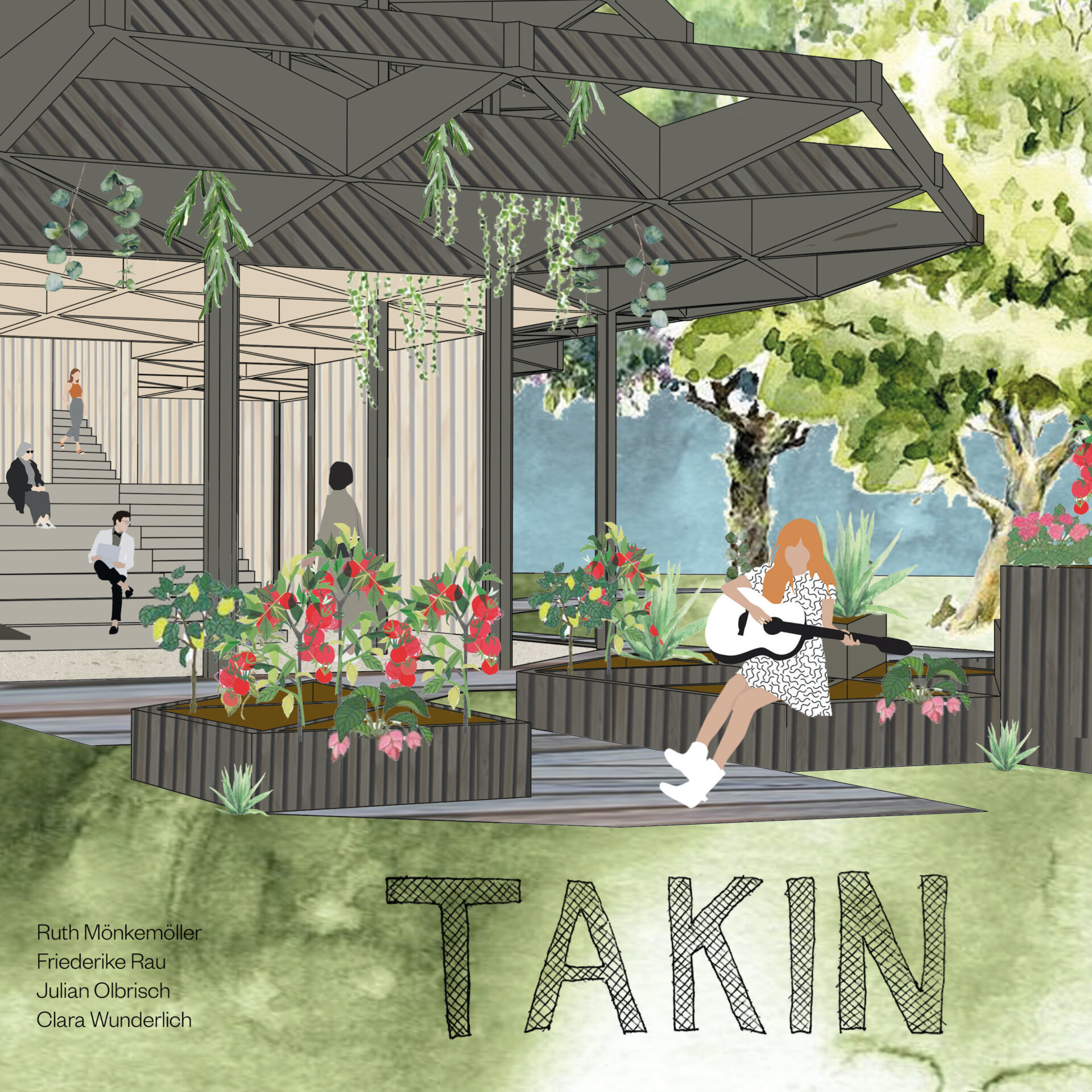 Structures
In the first phase groups collaborated with civil engineers from FG Verbundstrukturen to design a structural system for a 20m spanning building using recovered timber as a resource.